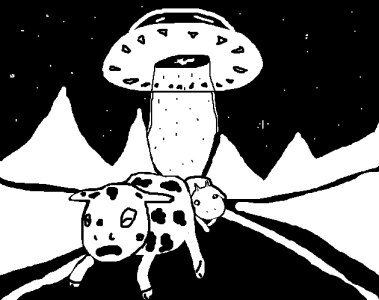 2 Seconds
A downloadable game for Windows
Help the bull and cow avoid abduction in this wacky little game inspired by Warioware and made in two days by two people for the first United Game Jam!
The theme for this jam was Two. To incorporate the theme into our game, you'll play through various mini games, each lasting only 2 seconds! On top of that, you've only got two chances, which are displayed as the bull and cow. We also decided that the art would be in two colors. All assets were made within the jam timeframe.
We were able to add 12 bizarre mini games in the two days we had, each with multiple levels of difficulty. Have fun and don't get abducted!
CONTROLS
Each mini game controls a little different, but each uses only the mouse.
Credits
Luke: code, art, design
Austen: art, music, sfx, design
Install instructions
Download and extract all to run the game!